HTV Fumed Silicone Rubber
Product Detail
Product Tags
HTV Fumed Silicone Rubber
APPLICATION

HTV fumed silicone rubber is applied to extrusion vulcanized silicone tube, silicone seal strip and so on.
Fast extrusion speed, no bubbles
Good processing properties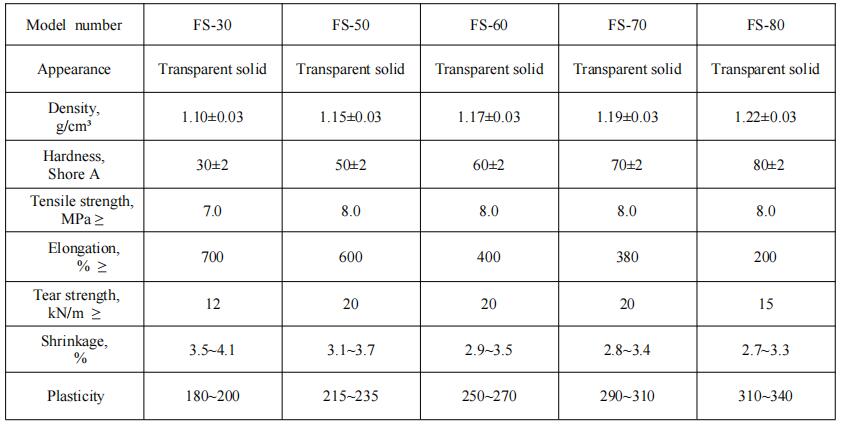 ABOUT TOSICHEN
Shenzhen Tosichen Technology Co., Ltd. is a high-tech enterprise specializing in the research and development, production and sales of silicone materials . Tosichen company mainly products are silicone platinum curing agent and silicone color masterbatch, RTV silicone adhesive, HTV silicone adhesive and thermally conductive silicone grease .Tosichen products have been widely used in various silicone products, electronics, electrical appliances, power supply, automobiles, computers, TV display, air conditioner, electric irons and comprehensive small household appliances.                                                                                                                                                              
Tosichen Technology Co., Ltd. also supply a variety of HTV silicone rubber . Tosichen company's silicone platinum curing agent and silicone color masterbatch are very good for HTV silicone rubber.  
The silicone platinum curing agent is transparent paste of  two- component , it is added in the solid raw silicones for the cross linking of food and medical grade silicone rubber products ,The vulcanized products can pass the FDA test, ,it features with non-toxic, odourless, high grade of transparency, well anti-yellowing and other properties.
Silicone color masterbatch are used for coloring HTV silicone rubber compounds . Silicone masterbatch is concentrated, offer excellent dispersion and consistent color. Silicone masterbatch are very concentrated and a very small amount of masterbatch will color a proportionally large amount of silicone. There are variety of colors, complete hue, according to the color matching principle of the three primary colors can be matched to cover all visible spectrum of colors . Tosichen company  also can develop and customize the silicone color masterbatch for customer's special requirements.

Tosichen company is quick response service, the all products are good price and high quality. Tosichen' products are exported to many countries and regions, such as India, Turkey , Southeast Asia, Europe.

Welcome new and old customers to inquire and cooperate.
---
---