RTV Silicone Adhesive For Silicone Bonding Silicone
Product Detail
Product Tags
RTV Silicone Adhesive For Silicone Bonding Silicone
        TS-673
PRODUCT DESCRIPTION

RTV silicone adhesive TS-673 is one component, ready-to-use adhesive . They cure to a tough, durable, resilient silicone rubber on exposure to atmospheric moisture at room temperature. Applied to cured silicone rubber bond cured silicone rubber,ceramic, aluminum and glass strongly,such as bonding silicone gasket , silicone O-ring. TS-673 complies with FDA standards.
TS-673 is acetic acid curing type of silicone adhesive ,the slight acid odor will disappear after adhesive curing . It's characterized by strong bonding strength, waterproof ,elastic bonding, sealing and temperature resistance.
TECHNICAL PARAMETER

Appearance: transparent paste
Viscosity (cps): 48000  
Adhesive surface dry time : 5~10 minutes
USAGE

1, Cleaning material surface for bonding
2, The TS-673 gluing thickness less than 2 mm
3, More than 30 minutes pressing.The TS-673 cure completely after 24 hours of exposure to air at room temperature
PACKING

100mL/tube or 300mL/tube
STORAGE

Store in a cool and dry place.
Keep containers tightly closed to avoid contamination or in contact with water or moisture.
Keep away from food and drinks. Away from light and heat.
SHELF LIFE

6 months
SAMPLE
Free sample
ATTENTION

1, When using TS-673  , the  TS-673 adhesive coating must be fully exposed to air. The larger adhesive area to be exposed air, the adhesive to faster curing. Otherwise, the adhesive will cure slow down or even don't cure.
2, The thicker the coating TS-673 adhesive thickness, the longer the adhesive curing time, the higher the ambient temperature (not higher than 60℃), the  higher the humidity, the faster the curing speed of the adhesive .Otherwise, the adhesive will  cure slow down.
3, TS-673 is easy to cure once contacting with moisture, it must be stored in a completely sealed packages and away from the sunlight and atmospheric humidity.
4, After the completion of the adhesive coating, the unused adhesive should be immediately tightened cap for sealing and preserving. When used adhesive again, if there is a little cured adhesive on the nozzle, the cured adhesive can be removed, it don't affect normal use of adhesive.
5, Make sure constant out pressure to keep bonded parts together , as optimised bond strength achieved after 24 hours and placed in ventilated room.
FAQ
1, Q:Can you make the TS-673 drying faster?
    A:Yes,we can adjust the TS-673 drying faster.
2, Q: Does the TS-673 pass FDA test ?
    A:Yes. We have FDA test report of TS-673.
3, Q:Are you manufacturer or trading company?
    A: We are a professional manufacturer of RTV silicone adhesive and silicone auxiliary materials.

4, Q: Can I have samples before I place an order?
    A: Yes , we can provide free samples for you to test.
5, Q: Do you have MOQ?
    A: We can accept any order quantity. The larger order quantity, the lower our production cost .Then we can offer you a more competitive price.

6, Q: What is the delivery time?  
    A: Usually the delivery time is 3-5 days for samples, 7-10 days for orders.
7, Q:How can I get a quotation?
    A:Please send us an inquiry and state your requirements.We will quote you as soon as possible after receiving your inquiry.You can also add our WhatsApp or WeChat. We can chat online ,then we can give you quotation faster.
 8, Q:Can I sell your products in my country?
     A: Yes,  welcome to sell our products in your country.
 9, Q: How can you guarantee the quality?
     A: We have strict quality control system, always final inspection before shipment.
10, Q : What packaging do you have ?
      A: We have two kinds of packaging. One is 100mL aluminium tube, the other one is 300mL plastic cartridge.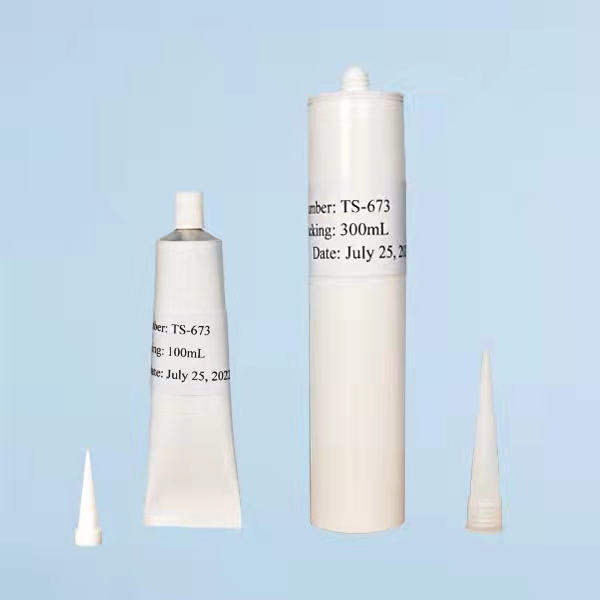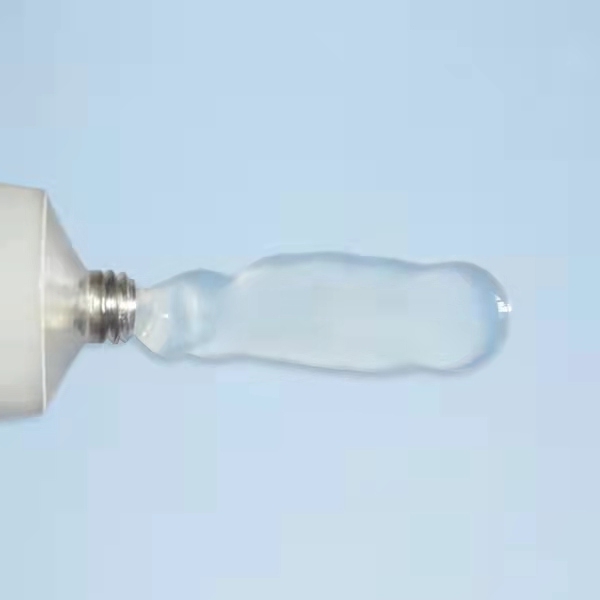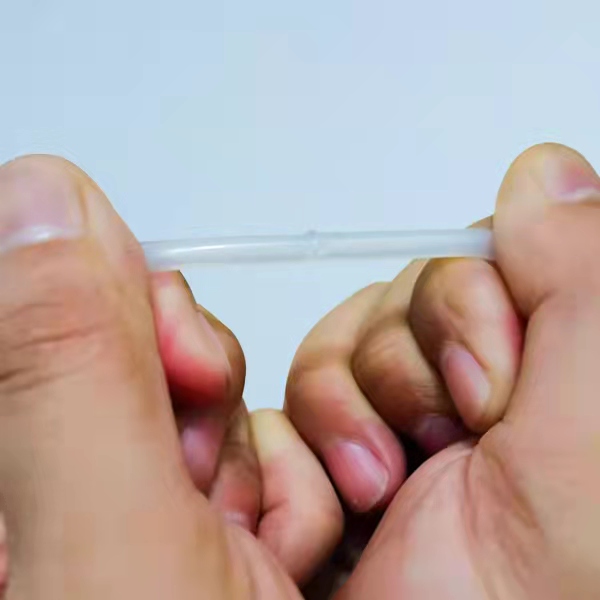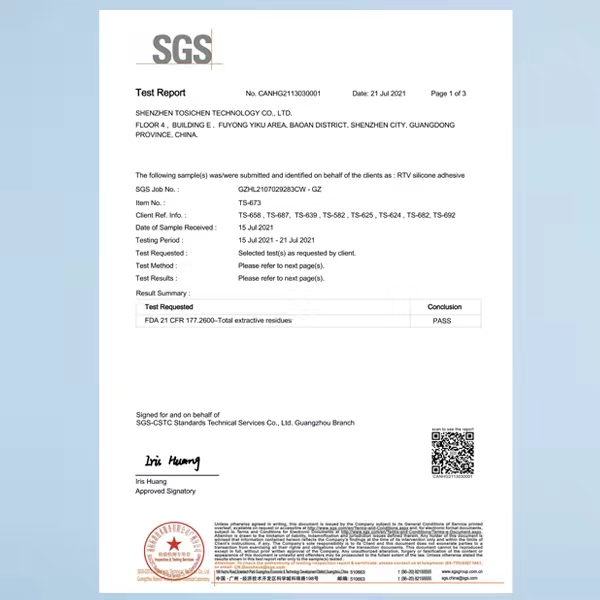 ABOUT TOSICHEN
Shenzhen Tosichen Technology Co., Ltd. is a high-tech enterprise specializing in the research and development, production and sales of silicone materials. 
Our company main products as following, 
silicone platinum curing agent
thermally conductive silicone grease
Our products have been widely used in various silicone products, electronics, electrical appliances, power supply, automobiles, computers, TV display, air conditioner, electric irons, comprehensive small household appliances, all kinds of construction and industrial uses.
REMARK
If you are interested in our products or want to sell our products,
please leave your message.
We will give you good prices and excellent services.
We can also put your company's LOGO label on the product packaging if you request.
---
Previous:
Various Silicone Color Masterbatch
---