Silicone Screen Printing Ink For Printing Silicone Products
Product Detail
Product Tags
Various Colors Of Silicone Screen Printing Ink For Printing Silicone Products
PRODUCT DESCRIPTION
The silicone screen printing ink is pasty form ,two components, it cures to be silicone rubber on exposure to heat. With the Silicone Ink you can print on any items made of silicone rubber including custom silicone wristbands, cellphone cases, swimming caps, keypads,any type of popular promotional items made of silicone rubber.The silicone ink has two types of glossy and matt, abrasion resistance, waterproof and heat resistance. Any color of silicone screen pringting ink can be customized.
TECHNICAL PARAMETER
Component: Component A and Component B
Component A: Platinum catalyst
Component B: Ink
Appearance: Pasty form
Solvent: Aviation kerosene
Specific Gravity: 1.05
Strength: 55000±5000 MPa·s
Mixture weight ratio: A:Solvent:B= 3:10:100
Color: Any color
USAGE
1. Rub clean the surface of silicone rubber items with normal kerosene-dipped cloth
2, Mix Component A, Solvent (Aviation kerosene) and Component B at weight ratio: A:Solvent:B=3:10:100
( for example, 3 grams Component A, 10 grams Solvent mixing 100 grams Component B ) . Must mix Component A and Solvent first, stir evenly,then mix Component B , stir evenly again.
3, Pouring the thoroughly mixed ink on the screen printing plate for printing the ink on the silicone products' surface.
4, Three kinds of baking methods :
Vertical oven: Baking at 180℃ for 20~50 minutes.
Horizontal oven: Baking at 200℃ for 8~10 minutes.
IR strip: Baking at constant temperature 200℃ for 8~10 minutes.
SHELF LIFE
6 months at  3℃~5℃ without mixing
PACKING

1KG/Bottle.
ATTENTION

1, To achieve ideal adhesion of ink to rubber ,make sure you clean the silicone rubber surfaces to remove dirts or dust, rub the sand paper against rubber surfaces if rubber had extra coating on it which affect adhesion.

2, No addition or less addition of catalysts render ink hard to dry in baking process.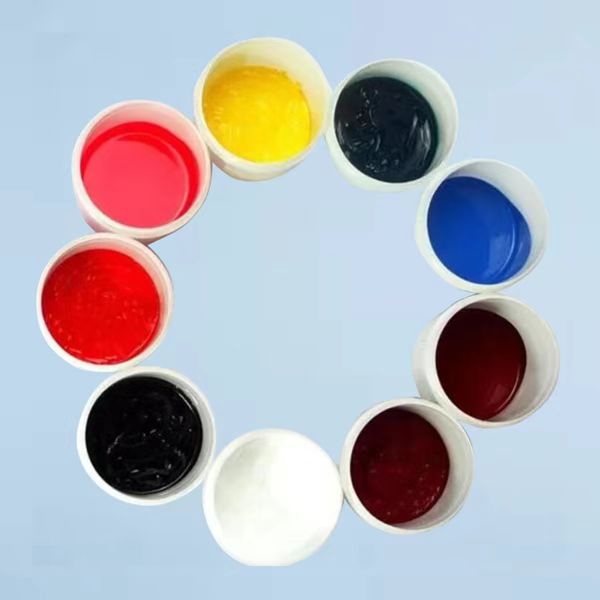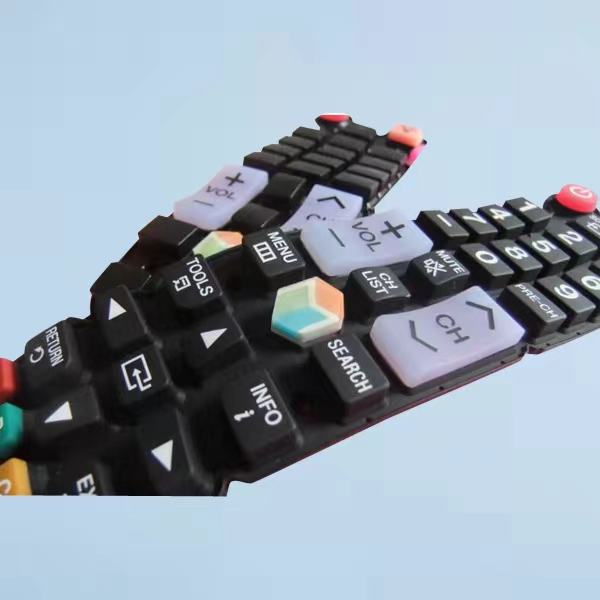 ABOUT TOSICHEN
Shenzhen Tosichen Technology Co., Ltd. is a high-tech enterprise specializing in the research and development, production and sales of silicone materials. 
Our company main products as following, 
silicone platinum curing agent
thermally conductive silicone grease
Our products have been widely used in various silicone products, electronics, electrical appliances, power supply, automobiles, computers, TV display, air conditioner, electric irons, comprehensive small household appliances, all kinds of construction and industrial uses.
REMARK
If you are interested in our products or want to sell our products,
please leave your message.
We will give you good prices and excellent services.
We can also put your company's LOGO label on the product packaging if you request.
---
---